Hashflare disaster - why I strongly don't recommend Hashflare!
Why it has turned to one of the worst investments and why I think it's a scam.
I don't tend to explain it in depth, but I will try to, since HashFlare has been one of my favorite services from the start. Unfortunately, for me, it turned to a complete disaster and I must say that I jumped to a conclusion. For all of you that I referred to HashFlare I have only two words I APOLOGIZE!
They have been a disaster simply said. The model and the scheme they are running is simply said a scam and I have no other words to explain it. The completely other thing is that they cover it smartly with their customer contracts that you oblige to when you sign in. But morally and to be honest legally it is very questionable.
You probbably know they suspended all SHA-256 contracts on July 21. Here is the original mail:
"Dear users!
As you know, the last few months have been a difficult time for the cryptocurrency market, which has also affected the operation of our service.
We have made every possible effort in order to resolve the problem that has arisen – for instance, we have considered a variety of technical solutions, which would have allowed us to lower expenses related to maintenance and electricity. However, due to the general instability of the market, the actions we have taken could not significantly influence the current situation.
For over a month our users encountered a situation when the payouts were lower than the maintenance fees, resulting in zero accruals to the balance. As of 18.07.2018, the payouts were lower than maintenance for 28 consecutive days.
BTC mining continues being unprofitable, in light of which we would like to inform you that on 18.07.2018 we were forced to start disabling SHA hardware and today, on 20.07.2018, stop the mining service of active SHA-256 contracts in accordance with clause 5.5 of our Terms of Service, which are required to be accepted when creating a purchase and are the basis of concluding the contract.
We expect that the cryptocurrency market situation will stabilize in the nearest future and we will be able to offer our users new advantageous solutions.
We will continue to inform you about any changes. Stay tuned for updates!
Respectfully,
HashFlare team"
Few days after that, on July 24, the next mail followed:
"Dear users!
Due to the fact that since the beginning of last month HashFlare LP has been suffering losses related to maintenance of equipment and electricity fees, we had to make the difficult decision of stopping the mining service of SHA-256 contracts.
This decision was a necessary measure, as otherwise we would be forced to charge our users additional maintenance fees.
Despite the current increase of the BTC/USD exchange rate, the situation on the market has not improved significantly during the month of unprofitable mining: hardware suppliers are still not able to meet halfway and lower the prices for equipment and/or its rent, and without a radical change in location of equipment, it is not currently feasible to reduce the electricity fees.
Since shutting down and re-commissioning a large quantity of equipment to different locations is a very expensive and labor-intensive process, before making any decisions about further steps, we anticipate news of a change in the current mining difficulty trend.
We would also like to inform you that in the coming days the withdrawal functionality will be improved to allow verified users to withdraw amounts less than 0.01 BTC.
We will keep you informed of any further developments, stay tuned for more news.
Respectfully,
HashFlare team"
On July 27, we got the final update:
"Dear users!
Throughout the last week our team has been focused on finding the optimal solution, that would allow us to resume mining SHA-256, and we are happy to announce that as a result of diligent work, such a solution has been reached.
Tomorrow, 28.07.2018, at 00:00 (UTC), SHA-256 mining service will be resumed. All SHA-256 contracts will continue to operate on the same terms.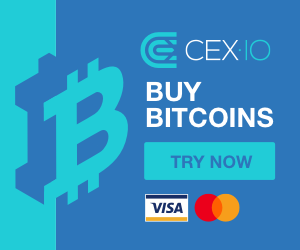 Thank you for your continued support!
Respectfully,
HashFlare team"
And here is what they are doing since then.
They calculate their mining costs and their maintenance costs in btc. and they substract it from you mining revenue each day.
So basically since their maintenance is higher each day than the mining payout for 10TH that I purchased with them, each day I am in minus and they do not pay anything!
My two purchases with them were:
7425019 SHA-256 hashrate 3 TH/s 660.00 USD Connectum transfer 10.01.18 11:31 Processed
7410044 SHA-256 hashrate 7 TH/s 1,540.00 USD (0.11088000 BTC) BTC transfer 10.01.18 10:47 Processed
And in return I got:
1358488 21.06.18 06:46 0.06070112 BTC Confirmed
So basically I sent them 0.11 BTC + 660 usd in cash and in return I got 0.06 BTC. Good job HashFlare, you must be proud of yourself!!
tags: hashflare hashflare mining mining crypto cryptocurrency mining